Photography is an art. The images you capture shine bright when creativity merges with imagination and observation. Wedding photography has changed with the passage of time. Photographers are searching for novel concepts to make their images stand out among the crowd.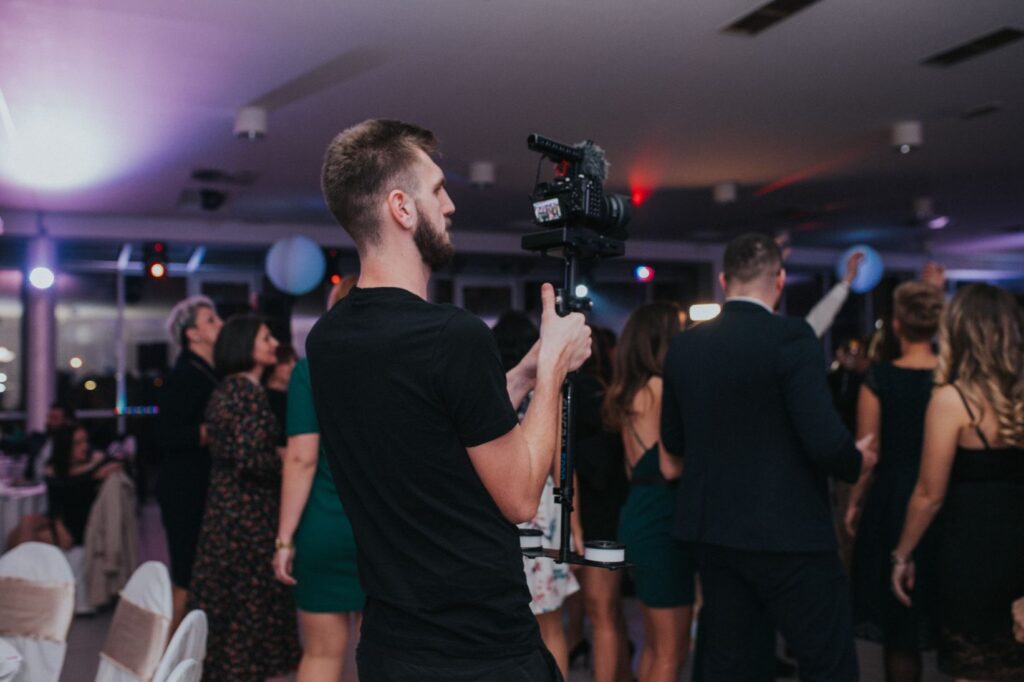 We are the frontrunners in bringing upon a change in best wedding photography in Trivandrum. It gives us extreme pleasure to find others following our path and trying to imitate the photographic experiments pursued by Green Hat.
We intend to motivate budding wedding photographers and give them the right kind of advice, with which they can excel in the profession. With that aim in mind, we have prepared this article.
Tips for aspiring wedding photographers discussed in this article will be of great benefit to you
1. Visit the Location of the Marriage
Visiting the marriage location will give you the exact idea about the availability of light, the ideas you can try out and the various spots to capture images. Visit the place even if you know it beforehand. Creative ideas can occur any time. Hence, it is advisable to be at the place and think of unique concepts.
2. Discuss with the Couple
You can meet the couple and discuss their expectations regarding the wedding photoshoot. Trivandrum and other parts of Kerala have many scenic locations where you can plan pre-wedding photoshoots, save the date and post-wedding photoshoots. The meeting with the couple and asking for their opinions may give you new concepts about the themes for the photoshoot. The location choices of them will be essential to design a theme.
3. Have a Backup Plan
Wedding is an important and memorable event, which will not have any retakes. It should not happen that something is missing at the last moment. Check that you are carrying all the equipment and accessories. Even if you are sure about the event and photographic gears, keep a backup plan.  This is a crucial point. Never be overconfident and give a blind eye to backup plans.
4. Have a Detailed Idea about the Wedding Program
Of course, you will be knowing about the Hindu, Christian and Muslim marriage functions and sequence of events. However, you will not have the thorough knowledge about the timing of each function. Familiarize yourself with the program. Maintain a small notepad and keep the events noted, if you want. But, never miss out any important function or get confused about the program.
5. Make a Shot List
You may be an expert in the field or an aspiring one. Having a shot list prepared in advance will be of great help. During the busy photoshoot during the marriage and post-marriage functions you may miss some shots. Once missed, you cannot do anything to regularize it, rather than hiding your mistake smartly. Therefore, prepare a shot list and keep it handy with you.
6. Companion is Compulsory
You cannot handle everything single-handedly. Assign a person for carrying equipment and gears and assist you during the photoshoot. He or she may not be an expert in the field.
7. Keep Calm
Hurry burry can be troublesome. Be confident and keep yourself calm throughout the event. This will be helpful in having clarity in thoughts and decide upon the next shot.
8. Tripods, whenever Possible
Tripod is of great use for capturing excellent images. You can opt to use a tripod as and when possible. It may not be possible to use the tripod during pacey functions. However, you can turn to it once the function is over and you are taking some good images of the couple at different locations.
9. Sharpen Your Imagination
Imagination is essential for capturing breathtakingly stunning images. Never stop learning. Consider yourself as a student always. And go through great images continuously being uploaded online. You don't have to copy them. Nonetheless, you will get fresh ideas and themes while going through images.
10. Make optimal use of Technology
Technological advancements have made everything comfortable and easy to use. The advancement in technology must be utilized optimally to enhance the quality of the images you shoot. However, avoid overdoing it. Understand that nothing should be used too much to be evident to the public. Use technology intelligently to turn your picture into a catchy one.
All the above-mentioned points, that is the simple 10 tips for wedding photography will help you to become a successful wedding photographer in Kerala to a great extent to be the number one in the field. Be passionate about photography and use your creative thoughts to bring out outstanding images.